Thursday Edition

05/5/2016




WELCOME TO

THE WIKI

Your guide to everything on with 802 articles & 8,436 images (and counting!)

LATEST UPDATES

Loading RSS data...

March 2014

March 12: "Breaking Bad" creator Vince Gilligan talks to the New York Times Artsbeat about his role on "Community" and the a surprise guest star he had a scene with on the show. Read all about it HERE!

February 2014

February 5: Actor/writer BJ Novak, star of "The Office", will have a cameo in the first episode of Community's Season Five two part finale. Read the details HERE on Entertainment Weekly's website!

January 2014

January 19: NBC President Robert Greenblatt announced that a sixth season of "Community" is a "strong possibility". Read the full details HERE at the TV line website!
January 2: SEASON FIVE IS HERE! "Repilot" airs today at 8:00 PM!
January 1:

Over at IGN, Community creator Dan Harmon gives a candid interview about what to expect for Season Five. Read the article in it's entirety HERE!

December

December: TV Line reports that actor/comedian Chris Elliot will be playing the character Russell Borchert, the founder of Greendale Community College! Read the entire article HERE!

November

November 4: SEASON FIVE PREMIERE IS CALLED "REPILOTING"! Gillian Jacobs revealed the name of the premiere on a podcast interview of "Bullseye with Jesse Thorn". It can be heard HERE".

October

October 18: COMMUNITY RETURNS ON JANUARY 2, 2014!!! NBC has announced that. Community will return as a mid-season replacement on January 2 next year according to entertainment new site Deadline! The full article can be read HERE!

September

August

August 20: SEASON FIVE GUEST STAR NEWS!!!

Online entertainment news site TV Line reports that Rob Cordry will return in Season Five as Alan Conner Jeff's old law firm colleague. Read the article HERE!
Entertainment Weekly reports that former "Breaking Bad" star Jonathan Banks will star in eleven of the upcoming thirteen episodes of Season Five as Annie's Criminology professor. Read the article HERE!

August 15: In an interview with CBS news, Yvette Nicole Brown discussed a few details on the upcoming "life changes" in Season Five of Community. Read the interview HERE.

July

July 7: According to online entertainment news site Vulture, Donald Glover is to have a reduced role in Season Five appearing in only 5 of the planned thirteen episodes. Read the article HERE.

June

June 1: DAN HARMON IS RETURNING FOR SEASON FIVE!!! After all the speculation, Harmon officially announced on his Twitter account that he is returning to "Community"! More details can be found HERE!

May

April

April 18: Brand new Christmas episode tonight! For all the Twitter users out there, please click HERE for the latest information on the Hashtag news! The official showtime HashTag from NBC is #MerryChristmas — use this during the broadcast at 8/7C!

April 11: Community's much anticipated puppet episode debuts tonight! Will it live up to the hype? Tune in tonight on NBC at 8:00 PM to find out!

April 7: The trailer for the official upcoming documentary on CommuniCon known "Intro to Communal Conventions" was released today! Scheduled to be released on May 10, 2013, check out the sneak peek below in the featured video section!

April 4: Community wins Hulu's annual "Best in Show" competition beating "Game of Thrones" in the final round! Thanks to everyone who voted!

March

March 21: A brand new episode of Community, "Economics of Marine Biology", airs tonight despite earlier press releases suggesting otherwise. Fans have organized a special Twitter campaign to make certain Community phrases trend, click HERE to learn more. The phrase for this week is #WhaleHunt !

March 8: Several tidbits about the upcoming episodes were revealed in yesterdays Paleyfest panel with the cast and crew of Community. One of the teases was a puppet episode featuring Seinfeld star Jason Alexander. The entire panel can be seen below in the Featured video section.

March 7:A Community panel featuring the actors, writers and producers of the show is being held at Paleyfest at today. The event starts at 7:00pm PST/10:30PM EST and is available on Livestream HERE. It will later be made available on Hulu the next day.

February

Febraury 14: Celebrate "Valloween's Day" with Community! This weeks episode "Paranormal Parentage" airs at 8:00 PM today on NBC!
February 8: According to Entertainment Weekly, "History 101" had 4 million viewers and a 1.8 rating among adults 18-49, up 6 percent from its previous debut with "Biology 101" back in September, 2011. The show improved on NBC's average in this slot this season by 38 percent and boosted 8:30 p.m.'s Parks and Recreation to a season high.

February 7: October 19 has finally arrived! Watch the Season Four premiere "History 101" tonight at 8:00 PM on NBC!

January 2013

January 17: E! Online's With With Kristen released an exclusive clip of sneak peek at Season Four. The article can be read here, the video can be seen in Featured Video section below.




January 6: Entertainment Weekly.com reported that NBC entertainment chairman Robert Greenblatt during a press tour in Pasadena on Sunday spoke positively about the possibility of a fifth season of "Community". He said it could "Absolutely" get another season and added ""We're always hopeful for a show to continue. And we co-own it. I'd love nothing more than to see it continue." Click here for the full article.




January 3: Community writer Megan Ganz announced on Reddit that she has accepted a writing job on ABC's "Modern Family" and is leaving "Community". A link to her full statement can be found here.




December 2012

December 4: The AV Club reported that "Sienfeld" alumni Jason Alexander is to have a guest starring role in an episode of Communtiy. See the full article here

November 2012

November 29: TV Line reports that Community's Season Four will have something of a cliffhanger which will leave the ate of certain characters up in the air. Although it wasn't planned that way, the ambiguous ending will provide an exit for Chevy Chase's character Pierce Hawthorne should the show be renewed for a fifth season. See the full article here.
November 21: Online entertainment news site Deadline.com reports that Chevy Chase has officially quit Community and his departure is effective immediatley before the rest of the Season has finished shooting. Read the article here.
November 16: Writer Megan Ganz on Twitter posted a photo of the cover of an episode script entitled "Advanced Introduction to Finality" with the production code #411

October 2012

October 30: NBC officially announced the return of "Community" next year on Februay 7 as a midseason replacement. It will return on it's regular Thursday night times lot at 8:00pm EST. Soucrces:Variety, Entertainment Weekly.

October 24: NBC has posted on the official Community site a video titled "Community Horror Picture Show", a choose your own adventure type game.
October 20: Online new sites from Deadline to TV Linereported that Chevy Chase caused a scene while on the set of the "Community" by using a racial slur during a rant about his character while in the prescence of cast members Yvette Nicole Brown and Donald Glover. Production was halted and Chevy quickly issued a formal apology to everyone.
October 19: A tweet was sent out on Community's official twitter page with a link to to the video seen in the Featured Video section.
October 8: Online entertainment newsite Hit Fix reported on October 8th that the Season premieres of both Community and "Whitney" will be delayed until further notice. NBC released this official statement:




| | | |
| --- | --- | --- |
| " | Given the success we've had for the past four weeks – including winning the first week of the season in A18-49 – we've decided to continue to concentrate our promotional strength on our new NBC shows that are scheduled Monday through Wednesday and have therefore decided to hold COMMUNITY and WHITNEY from their previously announced premieres of October 19th. Without having to launch these comedies on Friday at this time, we can keep our promotion focused on earlier in the week -- plus we will have both comedies in our back pocket if we need to make any schedule changes on those nights. When we have a better idea of viewing patterns in the next few weeks, we will announce new season premieres of WHITNEY and COMMUNITY. | " |

New articles up!

"Elroy's RV", "Polygraph", "Chief Starr and the Raiders of the Galaxy", ""Pencil", "Pam", "Here In The Woods", "A Dan Harmon/Russo Brothers", "Community message points", "Teleprescence robots", "Frisbees", "Honda boss", "Maury", "Matt Lundergard", "Annie's cardigans", "Sift.jpg", "Annie Mebane", "Steve Basilone", "Rob Schrab", "Maggie Bandur", "Ends of the Earth", "Ryan Ridley (Writer)", "Ryan Ridley (Character)", "Natalie Is Freezing", "Season Two minor characters", "Dave", "Los Angeles City College", "Gay Dean", "Ave Maria", "She'll Be Coming 'Round the Mountain", "Dean's Lullaby", "Pillar of Garbage", "Carol of the Bells", "Season One minor characters", "Ladders", "Elijah Bennett", "Jordan Bennett", "Ben Bennett", "Tiara", "Britta's iPod Nano", "Reading Rainbow (theme song)", "Greendale Babies (theme song)", "CBS Studio Center Stage 14", "Shirley and Andre", "Bloodlines of Conquest", "The Gazette Journal Mirror", "Kickpuncher (franchise)", "Dioramas", "Shake your Moneymaker", "Minivan", "Hot Lava", "Shirley's Island", "Deb Perry", "George Perry", "Elroy Patashnik", "Francesca "Frankie" Dart", "Vice Cobra Assistant Commander", "Three Kids", Pile of Bullets", "Hilda", "Danielle Kaplowitz", "Linger", "Merry Happy", "Buttered noodles", "Community Presents", "Community Between the Takes", "Hanging with the Cast", "The Pillows and Blankets War", Comic-Con", Fourth Wall", "Wingman", "Overkill", "Buzzkill", "Xim Xam", "Tight Ship, "Glee Club", "Jeff Winger Hero-At-Law", "Come, Take A Trip On My Airship", "Yi Shui Ge", "Going Crazy", "Season Six", "Carl and Richie", "Greendalecommunitycollege.com", "Briefcase", "Paintball gatling gun", "Community The Complete Fifth Season", "Abed's notebook", Tim Saccardo", "Raquel", "Fernando", "Paramount Stage 31", "Dungeons & Dragons", "Open the Door" and "Anthony Edison" have been added!




Updates!

"Anthropology Rap", "Constable Reggie", "Chantelle Cahill", "Annie and Abed, "Marcus", "Jeff and Britta", "Jeff and Annie", "Boob-A-Tron", "Campus cliques", "Changuage", "Dos Mundos", "Evil Annie", "Jeff and Abed", "Mark", "Hilary Winston", "Adam DeVine", "Borchert Hall", "Gravity", "Buzz Hickey" have been updated! New File card template! Group templates have been updated!




Attention students!

I ask that anyone who has visited and enjoyed this site don't be shy and contribute as well, there's still a lot more edits, write ups on articles, and additions to be made on this wiki and it's best if we work together as a Community (heh) to accomplish this goal. Don't forget to spread the word about this place too, make sure other Community fans know there is place to share their knowledge of the show and maybe learn something new as well!

Ultimateatomicbuster (talk)

MEET THE FACES OF GREENDALE!




NEW GALLERIES HAVE OPENED!

Poll
What is your favorite Community Season?
See past poll votes HERE!

Featured Video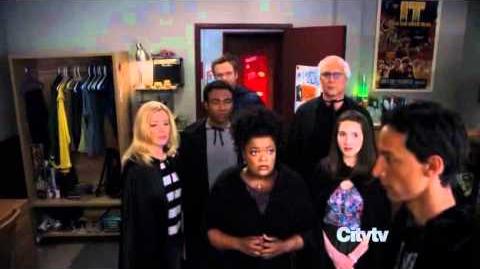 Community Seasons

Featured image

Helping out

The Community Wiki is a collaborative website built by Community sitcom fans just like yourself! Anyone can edit the wiki to add information, photos, or videos. Hit the "edit" button on any page to add stuff you know! For any questions or comments about the wiki feel free to leave a message at the Community-corner page or contact Ultimateatomicbuster (talk) or Amethystkitten (talk).

Next
Season 7? A movie?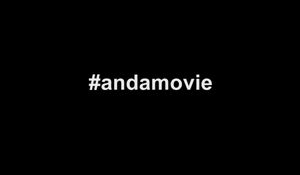 Summary: ...

Latest
"Emotional Consequences of Broadcast Television"
Aired Tuesday June 2nd, 2015 on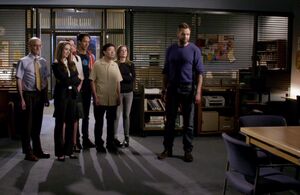 Summary: Abed has the committee pitch TV show ideas about what the next year will be like.

Catch Up
Stream
Download

Random Quote

Top 10 Lists

Social Community

User Blogs
Create blog post
Ive been a fan of Community for many years now, I started watching when I was just 14 years old, I'm 17 now. I have to say Community is the best show in the world. It not only features great storylin…

Read more >

As a considerably new member of this close society, I'd like to say that I am excited to be able to contribute to this community and help fix or edit things on this, it means a lot to me to know that…

Read more >

The countdown for Season Six is ON! Community will be released in less than a week. Celebrate the series premiere by cooking up this Community-inspired menu for you and your friends. Enjoy!

Abed LOVES…

Read more >
See more >

Affiliate


Multi-Language Wikis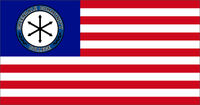 English