Ad blocker interference detected!
Wikia is a free-to-use site that makes money from advertising. We have a modified experience for viewers using ad blockers

Wikia is not accessible if you've made further modifications. Remove the custom ad blocker rule(s) and the page will load as expected.

During the 2015 semester at Greendale, school board members Carl and Richie caused a scandal by canceling a Gay pride parade that was to be held on campus. To combat the negative press they decided to promote Craig Pelton to a position on the school board. They hoped he'd be their token Gay board member and proof that Greendale was tolerant of people's sexuality. In the middle of his request Richie started doing a parody of the Dolly Parton song "Jolene" and changed the lyrics to "Gay Dean". Pelton was reluctant to accept their offer feeling that coming out as a gay man was not really representative of what his orientation truly was. Nevertheless he decided to go along with their plan and became something of a gay icon on campus. The song "Gay Dean" is heard at various times in the Season Six episode "Queer Studies & Advanced Waxing".
Song and lyrics
Edit
"Gay Dean" version
Edit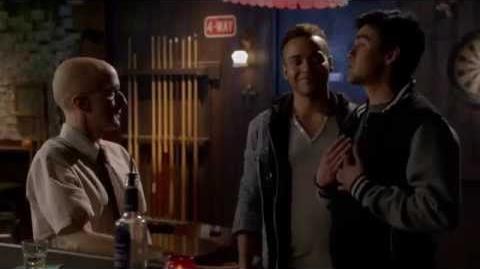 Lyrics
Gay Dean
Gay Dean
Gay Dean
Gay Dean
I'm begging you to be a gay Dean for the school board

Your lifestyle is alternative
Your influence is positive
You represent
The changing of the tide
Gay Dean
Gay Dean

[slower tempo]

Your lifestyle is alternative
Your influence is positive
You represent
The changing of the tide

Inspiring to young gay men
You'll never be ashamed again
But there's another secret locked inside

Gay Dean
Gay Dean
Gay Dean
Gay Dean
I'm begging you to be a gay Dean for the school board

Gay Dean
Gay Dean
Gay Dean
Gay Dean
Original song and lyrics
Edit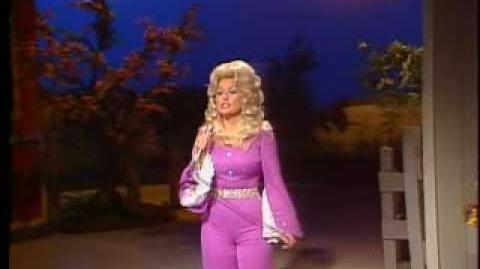 Lyrics
Jolene
Jolene
Jolene
Jolene


I'm begging of you please don't take my man
Jolene
Jolene
Jolene
Jolene
Please don't take him just because you can

Your beauty is beyond compare
With flaming locks of auburn hair
With ivory skin and eyes of emerald green

Your smile is like a breath of spring
Your voice is soft like summer rain
And I cannot compete with you, Jolene

He talks about you in his sleep
There's nothing I can do to keep
From crying when he calls your name, Jolene

And I can easily understand
How you could easily take my man
But you don't know what he means to me, Jolene

Jolene
Jolene
Jolene
Jolene
I'm begging of you please don't take my man

Jolene
Jolene
Jolene
Jolene
Please don't take him just because you can

You could have your choice of men
But I could never love again
He's the only one for me, Jolene

I had to have this talk with you
My happiness depends on you
And whatever you decide to do, Jolene

Jolene
Jolene
Jolene
Jolene
I'm begging of you please don't take my man

Jolene
Jolene
Jolene
Jolene
Please don't take him even though you can

Jolene
Jolene
| | |
| --- | --- |
| "Jolene" is a song written and originally performed by country music superstar Dolly Parton . The song was loosely based on a real life incident when a bank teller flirted with Parton's husband. It was released in 1973 and became a number one single on the country music charts. It also had some crossover appeal appearing on pop and adult contemporary music charts as well. The popularity of the song still endures as it has been covered by a number of musicians. This includes artists from around the world such as Australian singer Olivia Newton-John , Persian singer Leila Forouhar and British band The White Stripes . Covers of "Jolene" also span different genres of music including versions from Punk band Me First and the Gimme Gimmes (link), Indie Pop and Jazz artist Susanna and the Magical Orchestra (link) and Parton's own goddaughter Pop vocalist Miley Cyrus (link). | |
| | |
| --- | --- |
| According to Community writer Alex Rubens, they had originally planned to use Dolly Parton's "Jolene" in a Season Five episode. It was to be a fictional Weird Al Yankovic parody song inspired by the 1990 goth film "The Crow" called "Crowlene". Rubens tweeted a copy of the lyrics on his Twitter account. | |