Let's Potato Chips
Comments

16
613pages on
this wiki
| | | |
| --- | --- | --- |
| | | Let's Potato Chips are a popular brand of chips, the favorite snack of several members of the study group. Troy in particular loves the potato chip commercials catchphrase of "Get your damn hands off my Let's!". The chips are sold in the vending machines at Greendale college and are also available in grocery stores where a large bag retails for $1.79 at a Krogers supermarket. "Let's" formed a partnership with Greendale and gave them money to help promote the brand on campus. Various students and faculty have been seen purchasing the chips throughout the run of the show. Leonard has even reviewed the potato chips on his YouTube channel, giving it a good review. Its first appearance was in the Season One episode "Interpretive Dance". |
Appearances on the show
Edit
Let's potato chips are featured in two Community end tags:
00:35

Potato Chip Battle (Community)

  
"Economics of Marine Biology"
Episode 7
Featuring: Troy and Britta

In the study group's fourth year at Greendale, Troy and Britta are dating. They are seen in bed watching a "Let's potato chips" commercial on Troy's laptop. They are both amused by it, however, Troy is upset when he sees that Brita is eating a can of the rival brand "Spwingles". He tells her to leave as he is not feeling well.
Let's potato chip jingle lyrics
Edit
"
Let's snack it up, Let's do it right, Let's taste the crisp with flavored crunch with all our might

Let's grab a bag, Let's grab a bite, Let's grab potato chips that do it right!

Get your damn hands off my Let's!

"



Background and appearance in other shows
Edit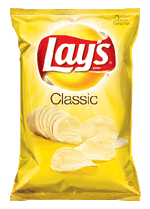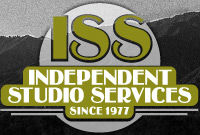 The Let's Potato Chips brand is an obvious take on the popular Frito-Lay's Lay's potato chips as it shares a similar name and has the bag's same overall design and coloring. Let's Potato Chips props are provided by
Independent Studio Services
and are availible in Original, "Sour Cream & Onion" and "Bar-B-Que" flavours.
Some of the other shows Let's Potato Chips have appeared in are Dollhouse, Moonlight, AwkwardTerminator: The Sarah Connor Chronicles, New Girl , Touch, Veronica Mars, Gilmore Girls, 4 of Arrested Development,2 Broke Girls, The Middle,My Name is Earl, Orange is the New Black, Dads, The Crazy Ones, and It's Always Sunny in Philadelphia