Ad blocker interference detected!
Wikia is a free-to-use site that makes money from advertising. We have a modified experience for viewers using ad blockers

Wikia is not accessible if you've made further modifications. Remove the custom ad blocker rule(s) and the page will load as expected.

At the end of the day, when it's time for bed, I put a special kind of hat on the top of my head!
Night Caps is a rap song that briefly heard in the background of a few episodes of Community. Its harsh beat and fierce performance contrasts the fact that the rap itself is about the love of a particular type of old-fashioned sleep wear known as a night cap. This cloth headdress is a sleeping garment worn along with pajamas or a long night shirt. Once popular in Northern Europe, it was used to keep the head warm in those cold climates but fell into dissuse when central heating became available. The cap was generally tapered to a point with a ball attached on top. The rap was written by Jacques Slade and first heard in the Season One epsiode "Interpretive Dance".
The song with lyrics
Edit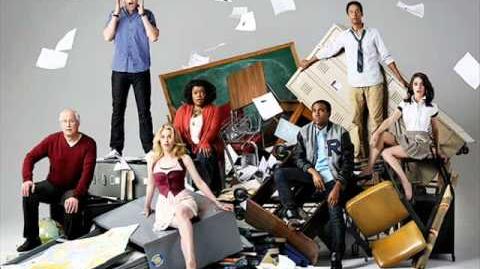 All my boys and all my peeps (yeah!)
All my boys and all my peeps (yeah!)
All my boys and all my peeps
Like to wear night caps when they go to sleep
I like the night-time, 'specially when I'm goin' to sleep
Got my milk and my cookies, all types o' treats
Mama kiss me goodnight, tuck me in just right
And don't forget to turn on my Scooby bright light
Unibody PJs, footsies out
Squeeze my favorite blankie before I knock out
Off to see the Sandman in my dream-land
Where I'm the king and the world's in my hand
So, all my boys and all my peeps (yeah!)
All my boys and all my peeps (yeah!)
All my boys and all my peeps
Like to wear night caps when they go to sleep (yeah!)
All my boys and all my peeps (yeah!)
All my boys and all my peeps (yeah!)
All my boys and all my peeps
Like to wear night caps when they go to sleep (yeah!)
At the end of the day, when it's time for bed
I put a special kind of hat on the top of my head
Legitimate, double-knit, with a ball on top
It's like 1900 when my eyelids drop
Wool dyed like a barber pole, red and white
I'm gonna sleep like an old-timey dude tonight
Snorin' and whistlin' human cartoon
Log gettin' sawed in a thought balloon
So, all my boys and all my peeps (yeah!)
All my boys and all my peeps (yeah!)
All my boys and all my peeps
Like to wear night caps when they go to sleep (yeah!)
All my boys and all my peeps (yeah!)
All my boys and all my peeps (yeah!)
All my boys and all my peeps
Like to wear night caps when they go to sleep
Now I lay me down for keeps
My duvet is thick, my box-spring is deep
I rotate my mattress like every week
I like to wear night caps when I go to sleep (yeah!)
All my boys and all my peeps (yeah!)
All my boys and all my peeps (yeah!)
All my boys and all my peeps
Like to wear night caps when they go to sleep (yeah!)
All my boys and all my peeps (yeah!)
All my boys and all my peeps (yeah!)
All my boys and all my peeps
Like to wear night caps when they go to sleep (yeah!)