Rich Stephenson
Comments

0
449pages on
this wiki
Redirected from Rich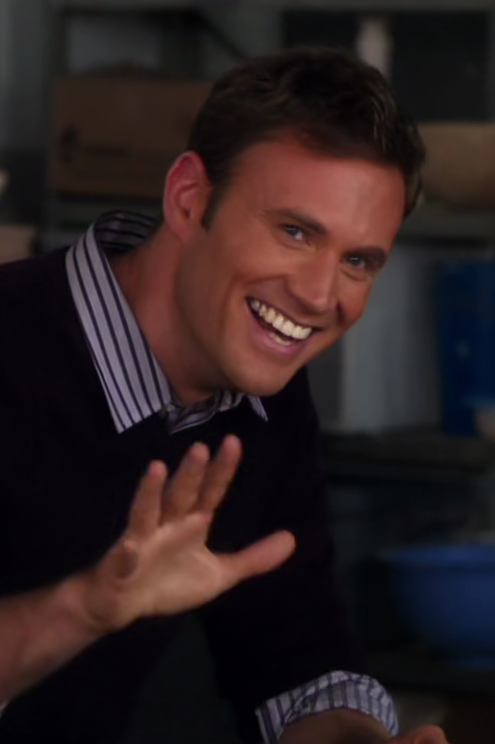 RICH STEPHENSON
PORTRAYED BY: Greg Cromer
AGE / BIRTHDATE: The 1970's
HOMETOWN: SANTA FE, NEW MEXICO
FAMILY: MOTHER, BROTHER (DECEASED)
MAJOR: NONE
OCCUPATION: DOCTOR
FIRST APPEARANCE: "Beginner Pottery"
QUOTE: "Who is this kettle corn popping phantom? This human question mark? This number 8 scoop of vanilla tapioca with a PhD in being swell and a Masters in "Everybody loves me!"? "
- Jeff discussing Rich, "Asian Population Studies"


Dr. Rich Stephenson was a student in pottery class whose impressive skills working the pottery wheel were praised by everyone and envied by Jeff. An accomplished doctor who is friendly and pleasantly outgoing, he is a stark contrast to Jeff's cynical attitude and emotional aloofness. His first appearance was in the Season One episode "Beginner Pottery". He makes two more appearances in Season Two in the episode "Epidemiology" and "Asian Population Studies". He is portrayed by Greg Cromer
Character history
Edit
Nicknamed "Doc Potterywood" by Jeff, it is implied that Jeff may actually have been right, and Rich had secretly taken previous pottery classes at different colleges. Rich was raised in New Mexico, and it is hinted that this is where he learned the art of pottery. It is also hinted at the end of 'Beginner Pottery' that his relationship with his mother is extremely strained as opposed to Jeff's loving one with his mother, further accentuating the stark contrast between them. Rich had a brother who died in a rollercoaster accident. He spends time with the study group again in the Season Two Halloween episode, when he attempts to treat the infected students while dressed as a banana and causes Jeff to openly admit his hatred for him. After spending winter break volunteering with Annie, he joins Duncan's anthropology class and unsuccessfully competes against Chang for a spot in the study group. When he turns down a date with Annie due to her young age, Jeff begins to admire his ethics and seeks life-advice from him, although he claims only wants to abuse the power Rich gets from everyone loving him.