Ad blocker interference detected!
Wikia is a free-to-use site that makes money from advertising. We have a modified experience for viewers using ad blockers

Wikia is not accessible if you've made further modifications. Remove the custom ad blocker rule(s) and the page will load as expected.

In the study group's second year at Greendale, Dean Pelton throws a Halloween bash in the school's library. In order to keep costs down, he skimps on some of the party supplies like using his own MP3 player to provide the music and serves food from an Army Surplus store, including some rather mysterious taco meat... "Waterloo" is heard three times at the beginning of the Season two episode "Epidemiology."
The song's lyrics
Edit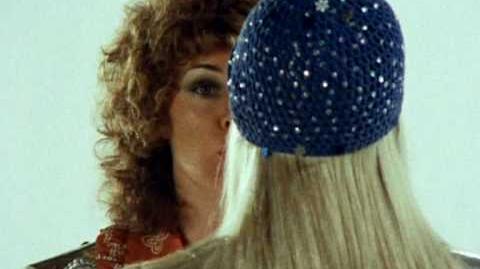 Lyrics:
My my
At Waterloo Napoleon did surrender
Oh yeah
And I have met my destiny in quite a similar way
The history book on the shelf
Is always repeating itself

Waterloo - I was defeated, you won the war
Waterloo - Promise to love you for ever more
Waterloo - Couldn't escape if I wanted to
Waterloo - Knowing my fate is to be with you
Waterloo - Finally facing my Waterloo

My my
I tried to hold you back, but you were stronger
Oh yeah
And now it seems my only chance is giving up the fight
And how could I ever refuse
I feel like I win when I lose

Waterloo - I was defeated, you won the war
Waterloo - Promise to love you for ever more
Waterloo - Couldn't escape if I wanted to
Waterloo - Knowing my fate is to be with you
Waterloo - Finally facing my Waterloo

So how could I ever refuse
I feel like I win when I lose

Waterloo - I was defeated, you won the war
Waterloo - Promise to love you for ever more
Waterloo - Couldn't escape if I wanted to
Waterloo - Knowing my fate is to be with you
Waterloo - Finally facing my Waterloo