Ad blocker interference detected!
Wikia is a free-to-use site that makes money from advertising. We have a modified experience for viewers using ad blockers

Wikia is not accessible if you've made further modifications. Remove the custom ad blocker rule(s) and the page will load as expected.
In their first year at Greendale, the study group took Spanish 101 and the students were paired off to do a special presentation to the class. Jeff tried to get paired off with Britta, but ended up with Pierce. Instead of practicing six simple phrases in Spanish for the project, they end up spending all night working on Pierce's elaborate ideas for the presentation. Jeff reaches his breaking point and angrily quits and goes to attend a protest Britta was taking part in. A drunk Pierce shows up berating Jeff but quickly leaves after accidentally setting himself on fire. The next day in Spanish class, Britta tells Jeff that Pierce just wanted to be his friend, convincing him to change his mind about the project. As Pierce and Jeff perform their presentation, the song "Wise Up" by Aimee Mann plays in the background.
The song with lyrics
Edit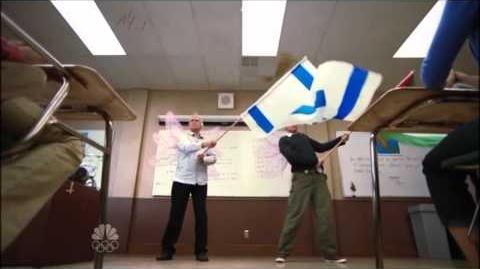 Lyrics
It's not
What you thought
When you first began it
You got
What you want
Now you can hardly stand it though,
By now you know
It's not going to stop
It's not going to stop
It's not going to stop
'Til you wise up
You're sure
There's a cure
And you have finally found it
You think
One drink
Will shrink you 'til you're underground
And living down
But it's not going to stop
It's not going to stop
It's not going to stop
'Til you wise up
The song "Wise Up" by artist Aimee Mann was first used in the 1996 movie "Jerry_Maguire" but is is best known for it's use in the 1999 movie "Magnolia". It is played in a dramatic and memorable montage scene featuring the characters in the movie singing along with the song.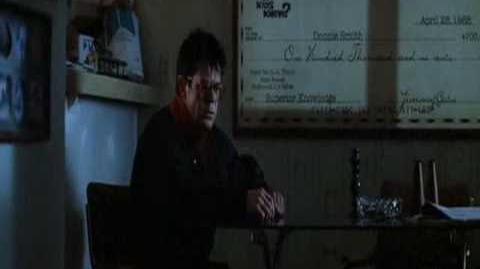 Lyrics
It's not
What you thought
When you first began it
You got
What you want
Now you can hardly stand it though,
By now you know
It's not going to stop
It's not going to stop
It's not going to stop
'Til you wise up
You're sure
There's a cure
And you have finally found it
You think
One drink
Will shrink you 'til you're underground
And living down
But it's not going to stop
It's not going to stop
It's not going to stop
'Til you wise up
Prepare a list of what you need
Before you sign away the deed
'Cause it's not going to stop
It's not going to stop
It's not going to stop
'Til you wise up
No, it's not going to stop
'Til you wise up
No, it's not going to stop
So just...give up